Crypto Bytes
Digestible Crypto News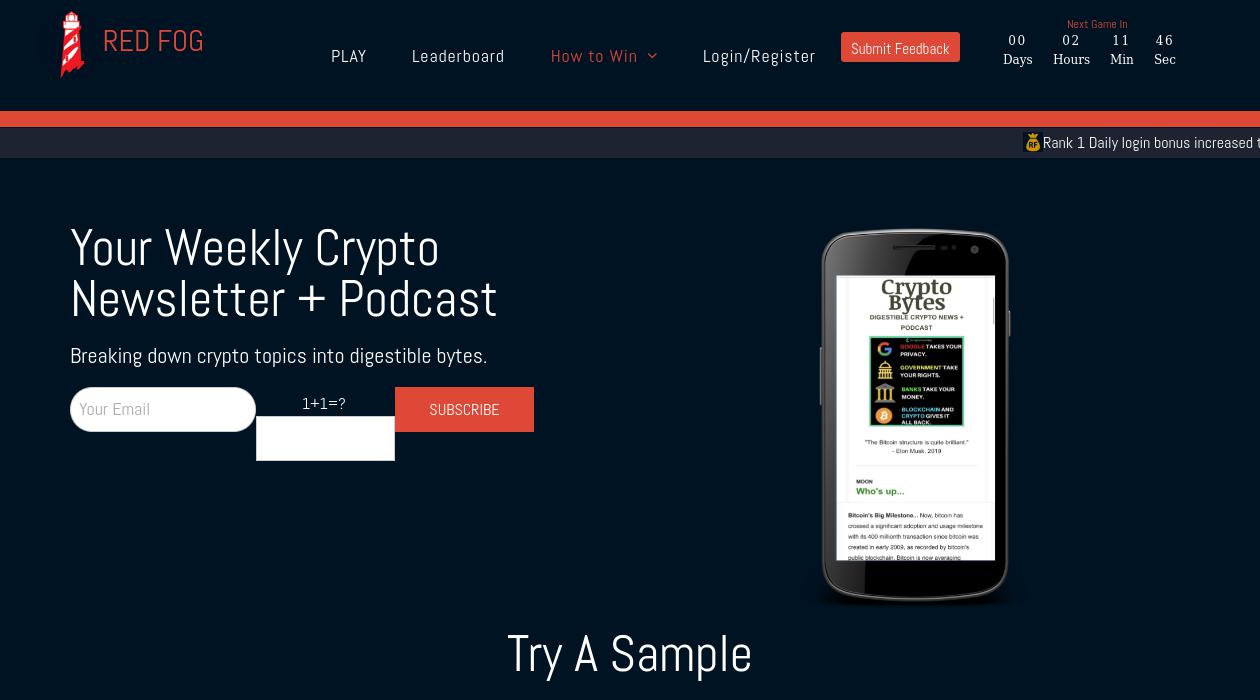 Sent Weekly
Crypto Bytes is a weekly newsletter and podcast that breaks down crypto topics into digestible bytes. Each week we discuss the latest news stories in crypto both the good (moon) and the bad (rekt).
Reviews
Review Submitted
Thank you for leaving a review. It will be approved and visible on the site shortly 🙂
Happy with the newsletter and checked out the game. They have cool prizes that you can win from playing. Its like Draftkings for cryptocurrencies. Great Idea!
Kevin
A great way to stay up to date on the cryptocurrency markets. Love the app they created as well that has a trading game.
M Galliant