The Weekly Environment Roundup
The global environment news you need to know.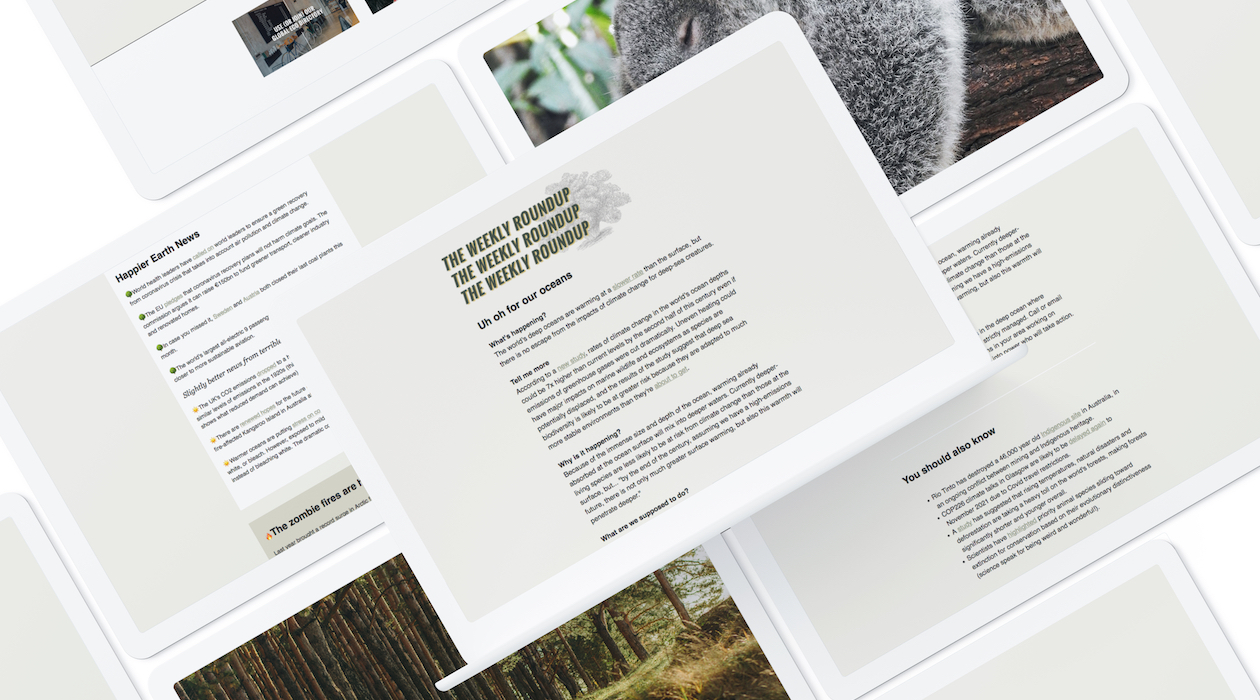 Have an email land in your inbox at the end of each week summarizing what you need to know, what to act on, and what to smile about. Thousands of people read this every week and we'd love to share it with you.
Discussion