Travel Goals Newsletter
Travel with Intention!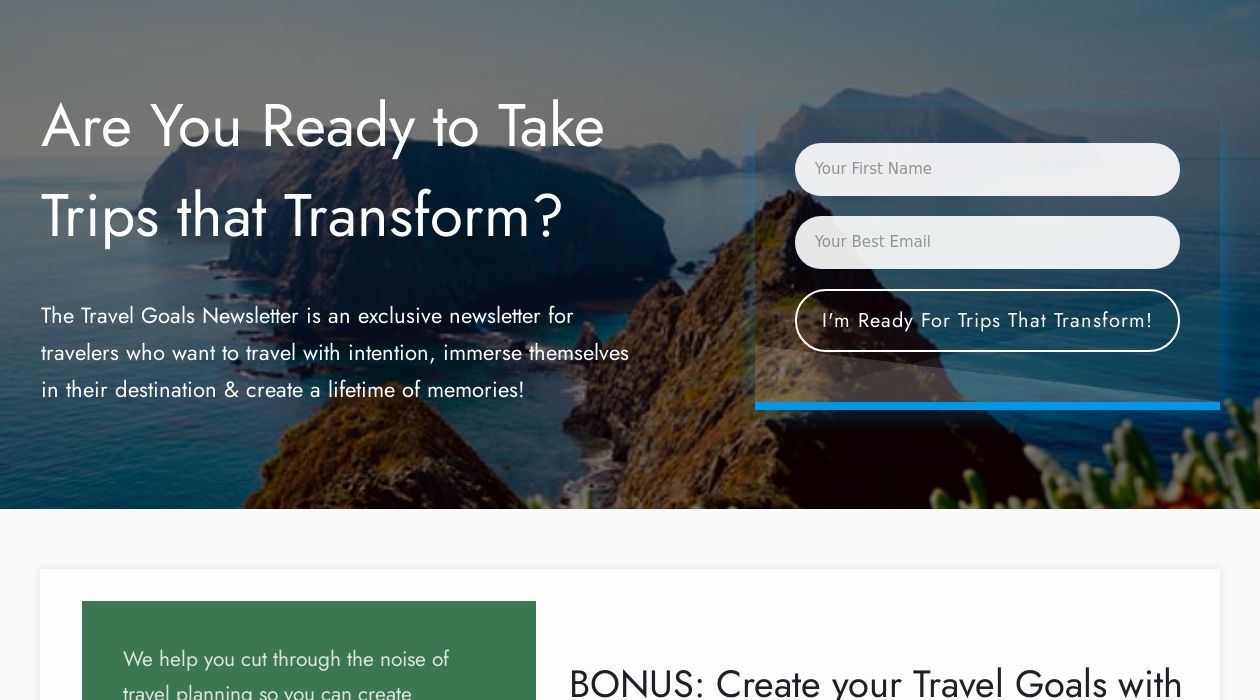 We help you cut through the noise of travel planning so you can create transformative travel experiences for you and your family. This is your indispensable community to support a life well-lived. Every travel goals newsletter is a curated collection of advice, recommendations and tools to help make your travel goals achievable.