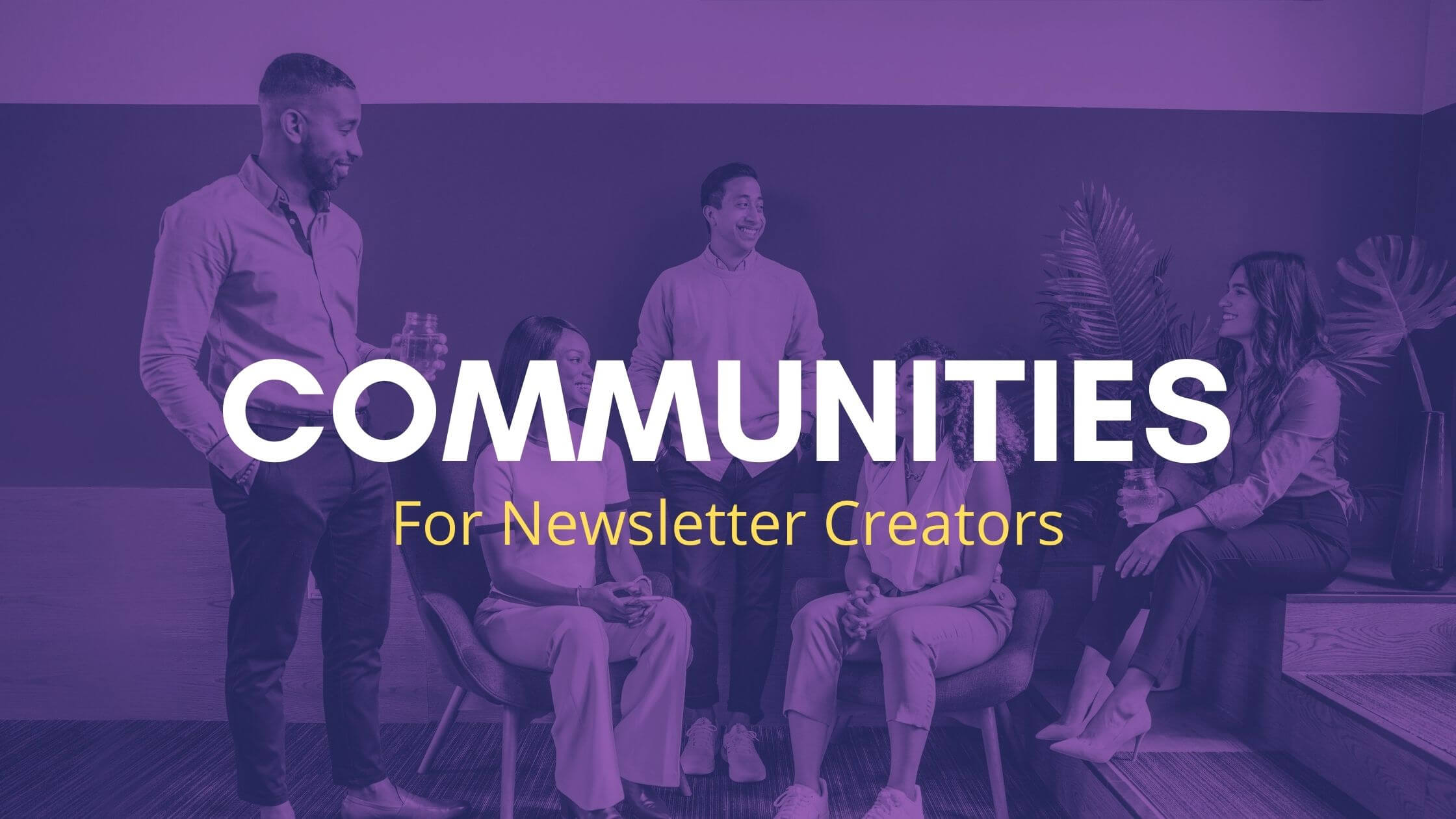 8 Communities for Newsletter Creators
Tools
If you're just starting a newsletter it can be incredibly useful to connect with others who've done it before. The newsletter gold rush is still relatively young and everyone is learning from each other. Thankfully, a handful of great communities have sprung up. Many are filled with experienced newsletter vets and beginners alike. Whether you're looking for advice or just need to share the pains of your journey there's a lot to be gained from being a member of one of these communities.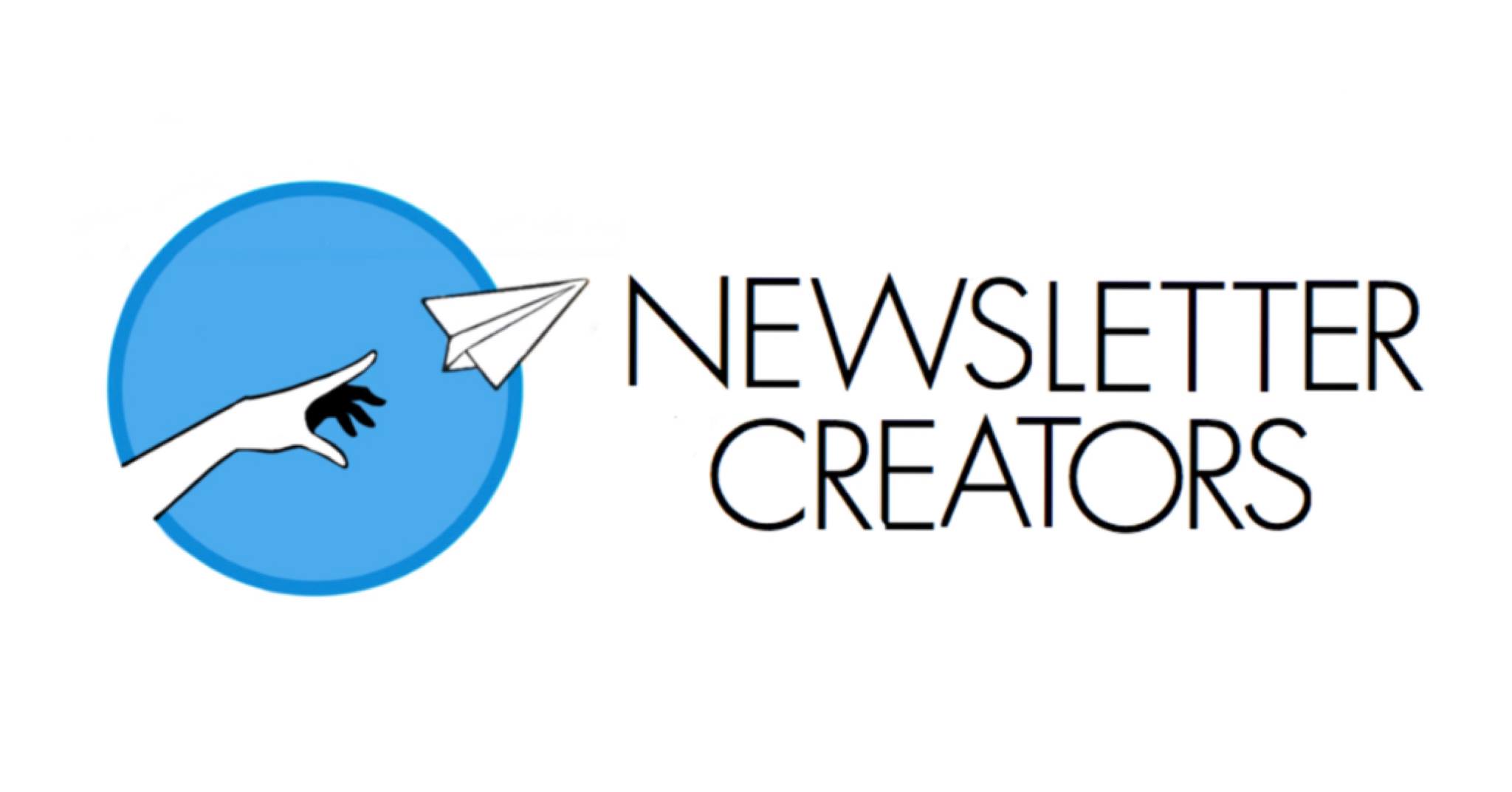 This is a Facebook group with over 2.5K members founded by Josh Spector, the creator of For The Interested. It's a great place to seek advice and there are also regular posts for sharing your newsletters, content you create, and find cross promotion opportunities.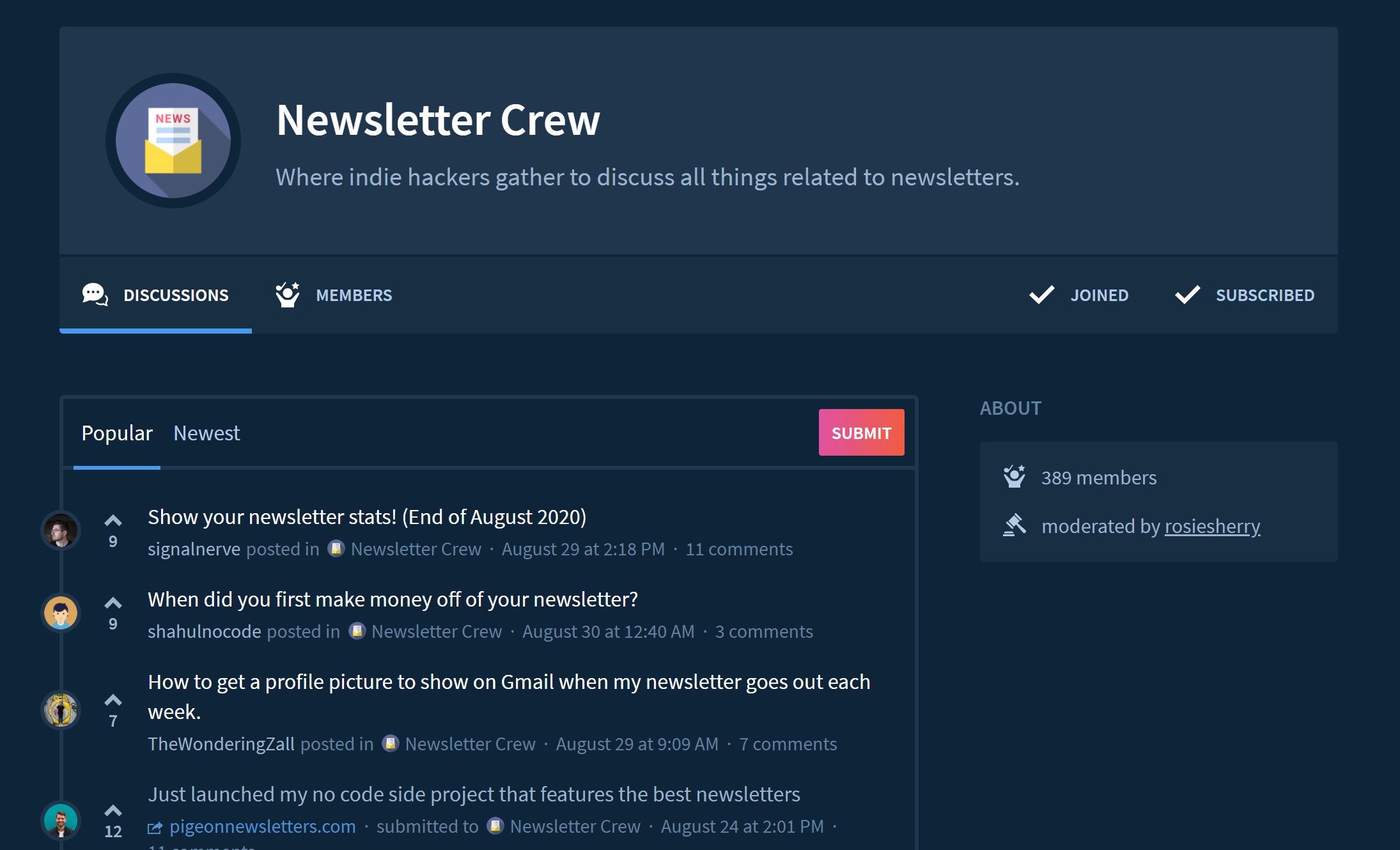 If you're not familiar with the Indie Hackers forum, it's a forum for entrepreneurs and digital creators. One of the best groups there is its Newsletter Crew which focuses on indie hackers running their own newsletters. As part of a larger forum there's a wide array of helpful content shared here and a larger audience for your questions than most other communities.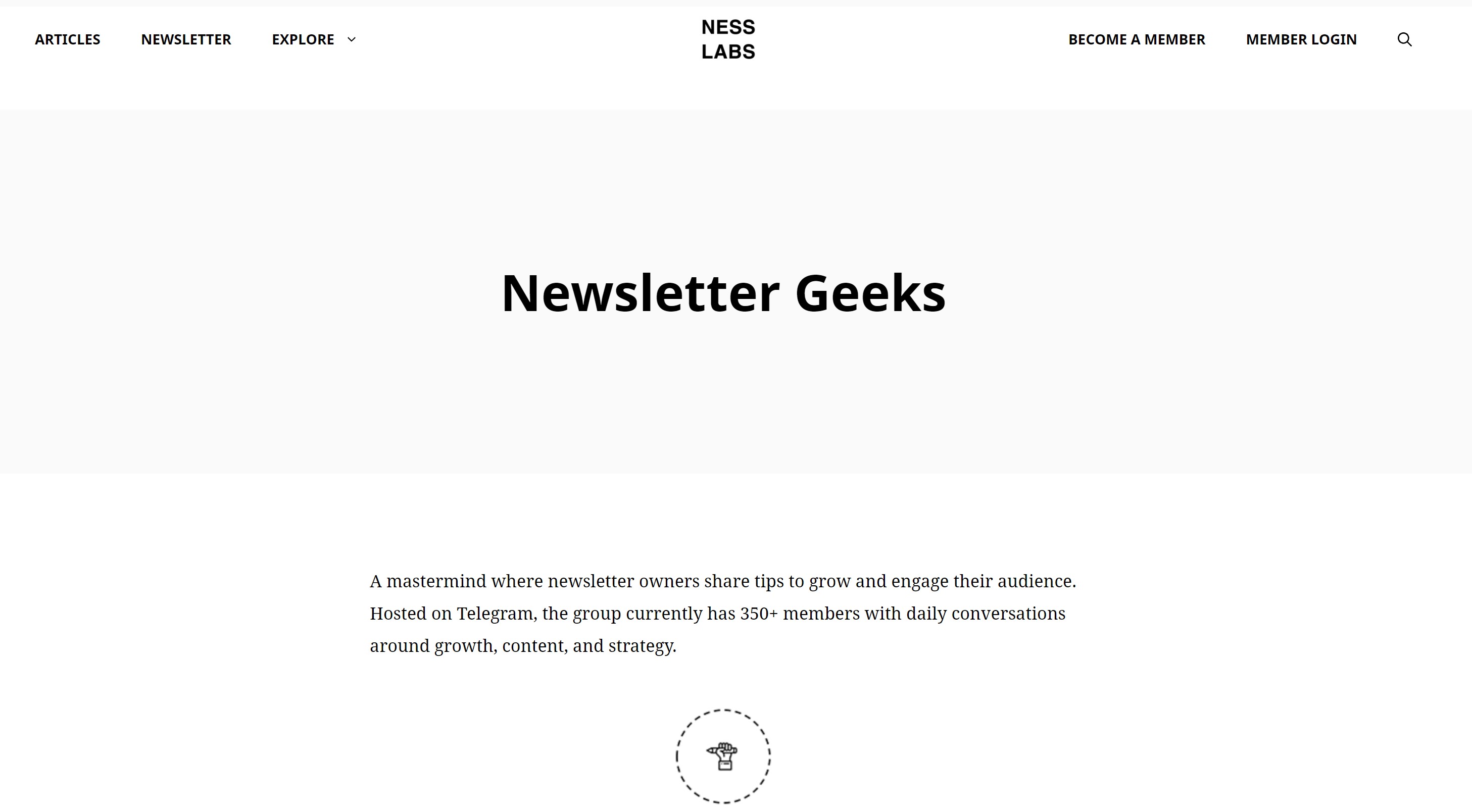 Unlike other communities that are built around forums, Newsletter Geeks is a Telegram chat group. This allows for daily ongoing conversations and a more intimate community than others. It's run by Anne-Laure Le Cunff, creator of Maker Mind, and many other experienced creators are active there.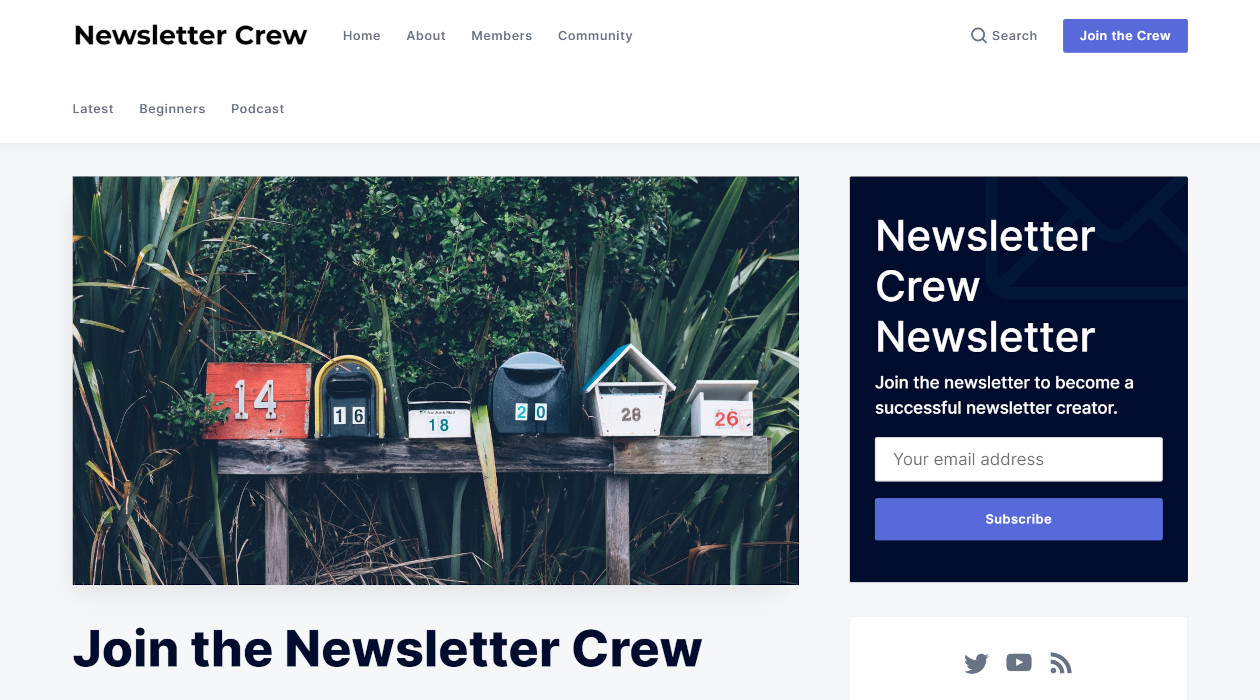 Unlike the others this is a members-only group with a small fee to join. One advantage of being paid is that the group is restricted to only those serious enough to spend that money. In exchange you get access to the community as well as private blogs, podcasts, AMAs, and more.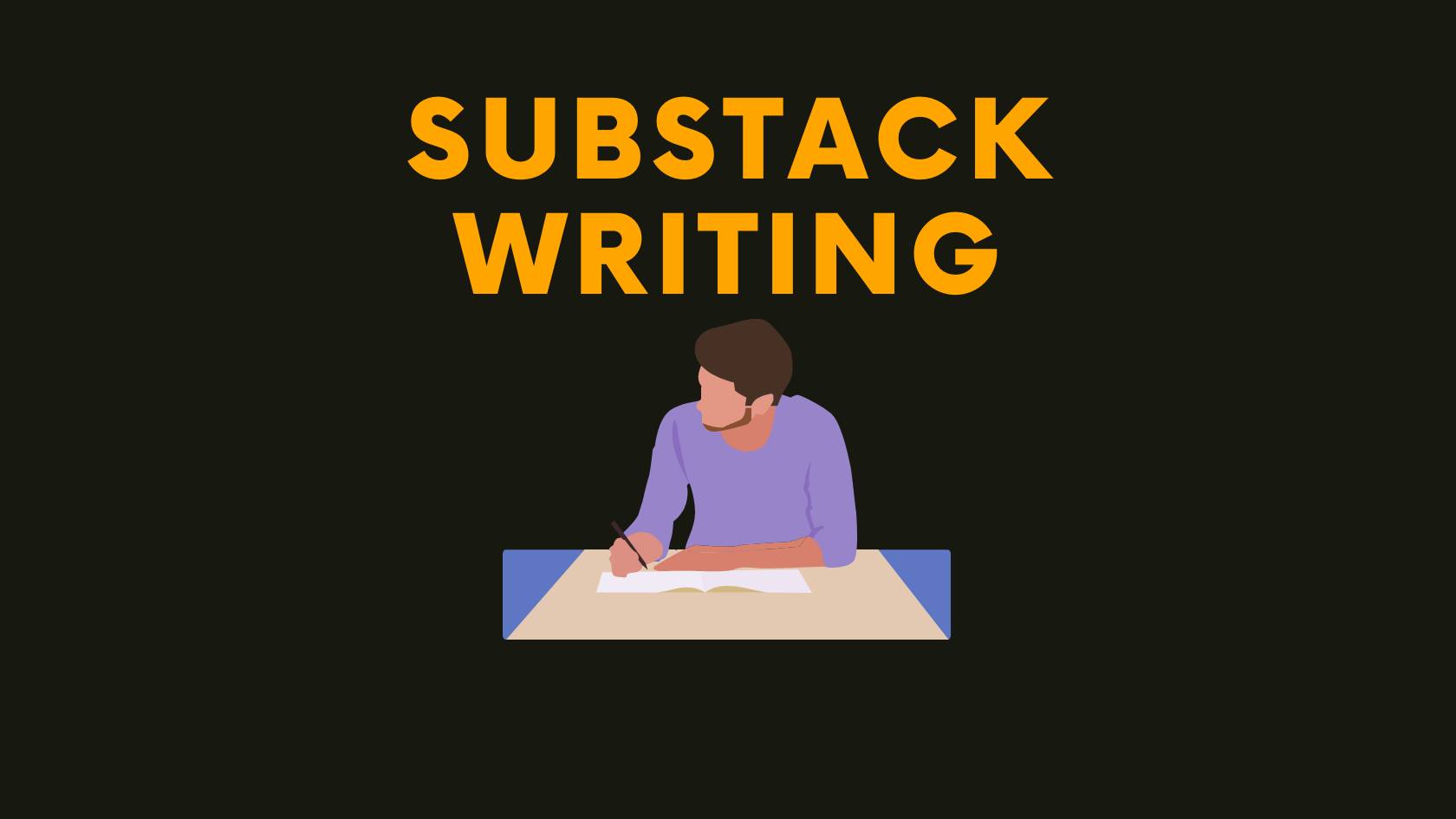 This community focuses specifically on writers of premium newsletters on Substack. With such a tight focus if you fall in that category it will be a powerful resource.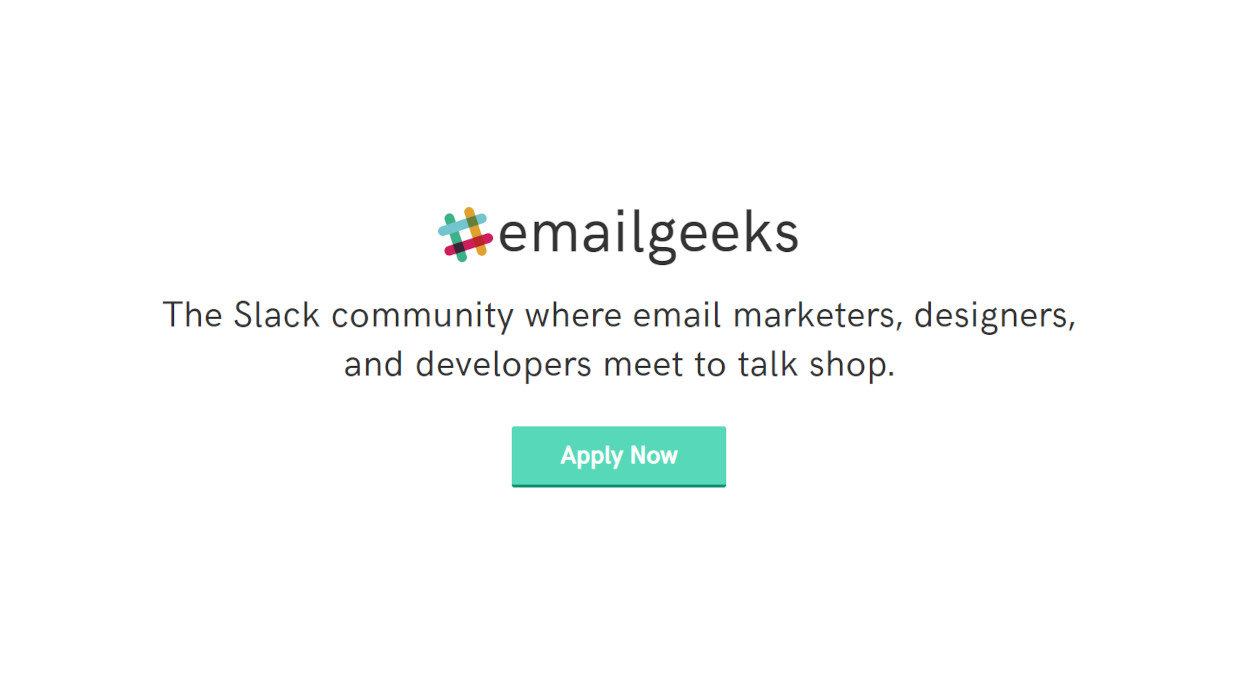 This is a Slack community that isn't solely focussed on newsletters but covers all email marketing, design, and development. There are over 7000 members and some working at huge companies with a lot of expertise.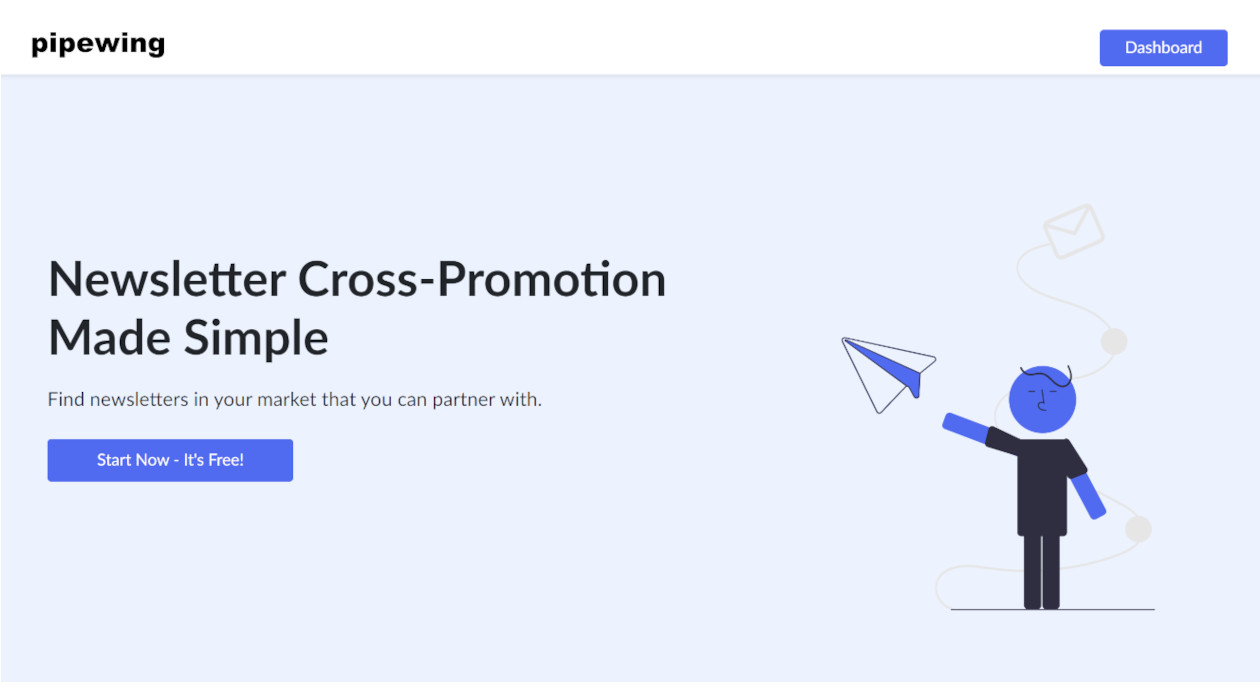 Pipewing is a community for finding cross promotion opportunties. You can share your newsletter stats and find similar newsletters whose audience might be interested in your newsletter. It's a great way to grow your newsletter and meet fellow creators.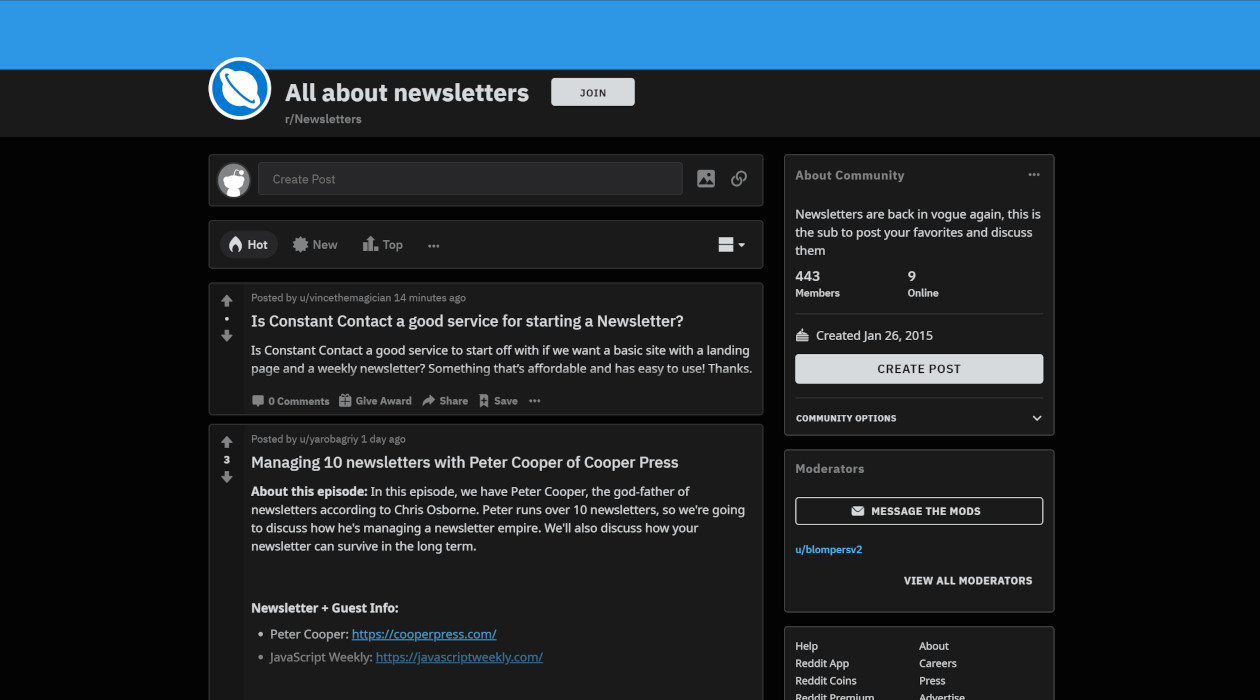 If you frequent Reddit this might be the most convenient community for you. Members share articles and discuss issues they face along the way of starting their own newsletter.
Did I Miss Any?
These are the major communities I've found great value from but if there are any I missed let me know.