Album Daily
For your daily music fix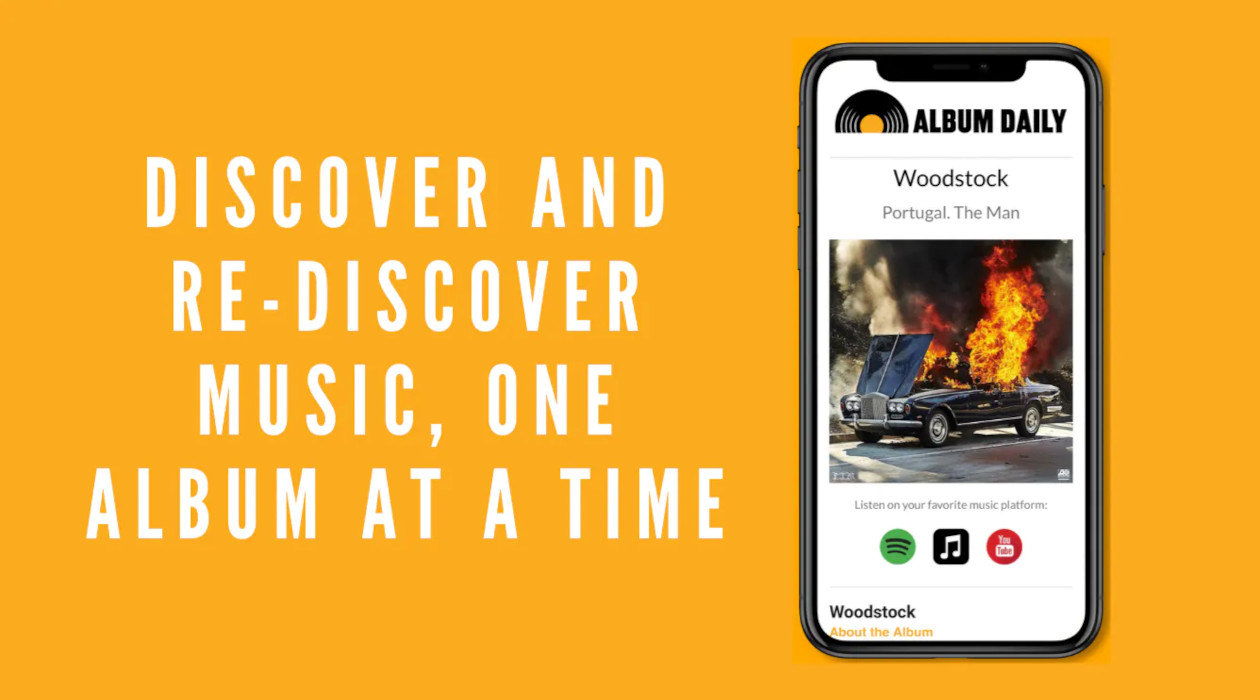 Album Daily helps its audience discover and re-discover the best of the music world through an album per day. Sent out daily, or weekly (containing all of this week's albums), Album Daily is sure to help you discover everything from new releases to timeless classics.
Reviews
Review Submitted
Thank you for leaving a review. It will be approved and visible on the site shortly 🙂
This site has nudged me into falling in love with a variety of different music. Because there is so much out there, it's helpful to have guidance and insight. Thanks Album Daily!
Chuckgart