The Healthy Muse
The biggest healthcare stories, weekly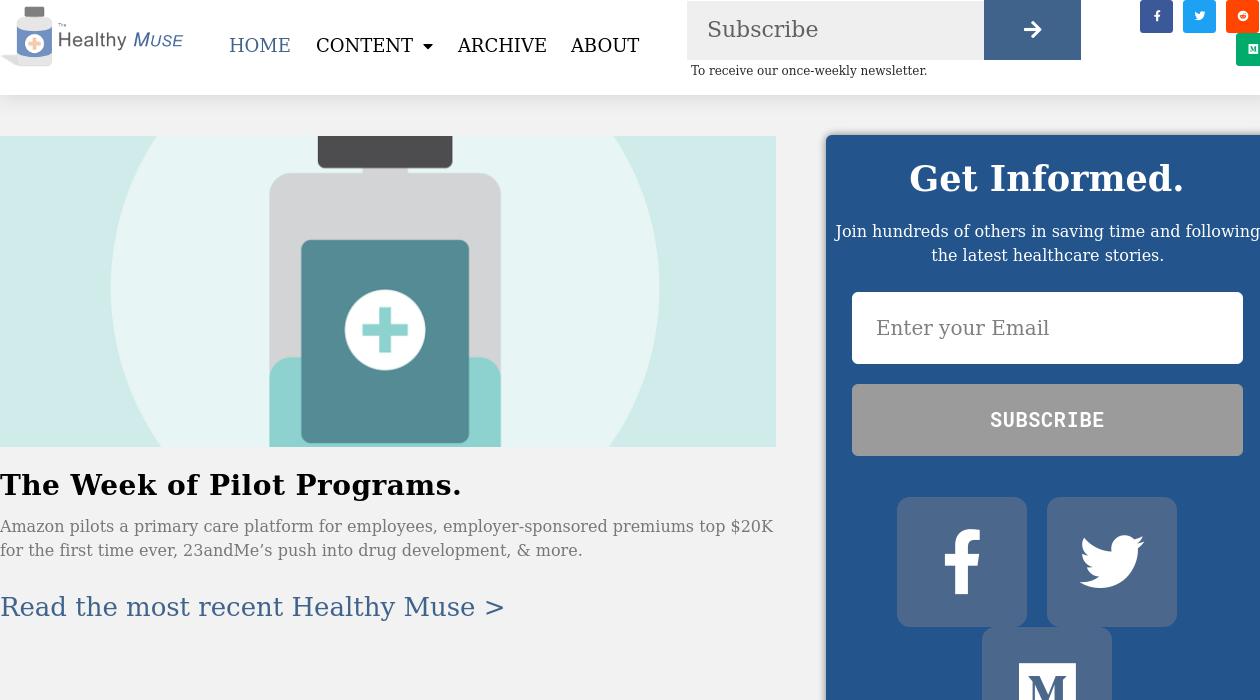 The Healthy Muse is a weekly newsletter designed to simplify healthcare news. We make it easy to follow what's going on with healthcare policies, businesses, and trends.
Reviews
Review Submitted
Thank you for leaving a review. It will be approved and visible on the site shortly 🙂
If you've ever wanted to keep up to date with healthcare news in a really easy way, this newsletter is amazing for you. It simplifies healthcare concepts and keeps the e-mails down to one per week, so no spam. Really recommend this newsletter for anyone interested in healthcare.
Emily Madden