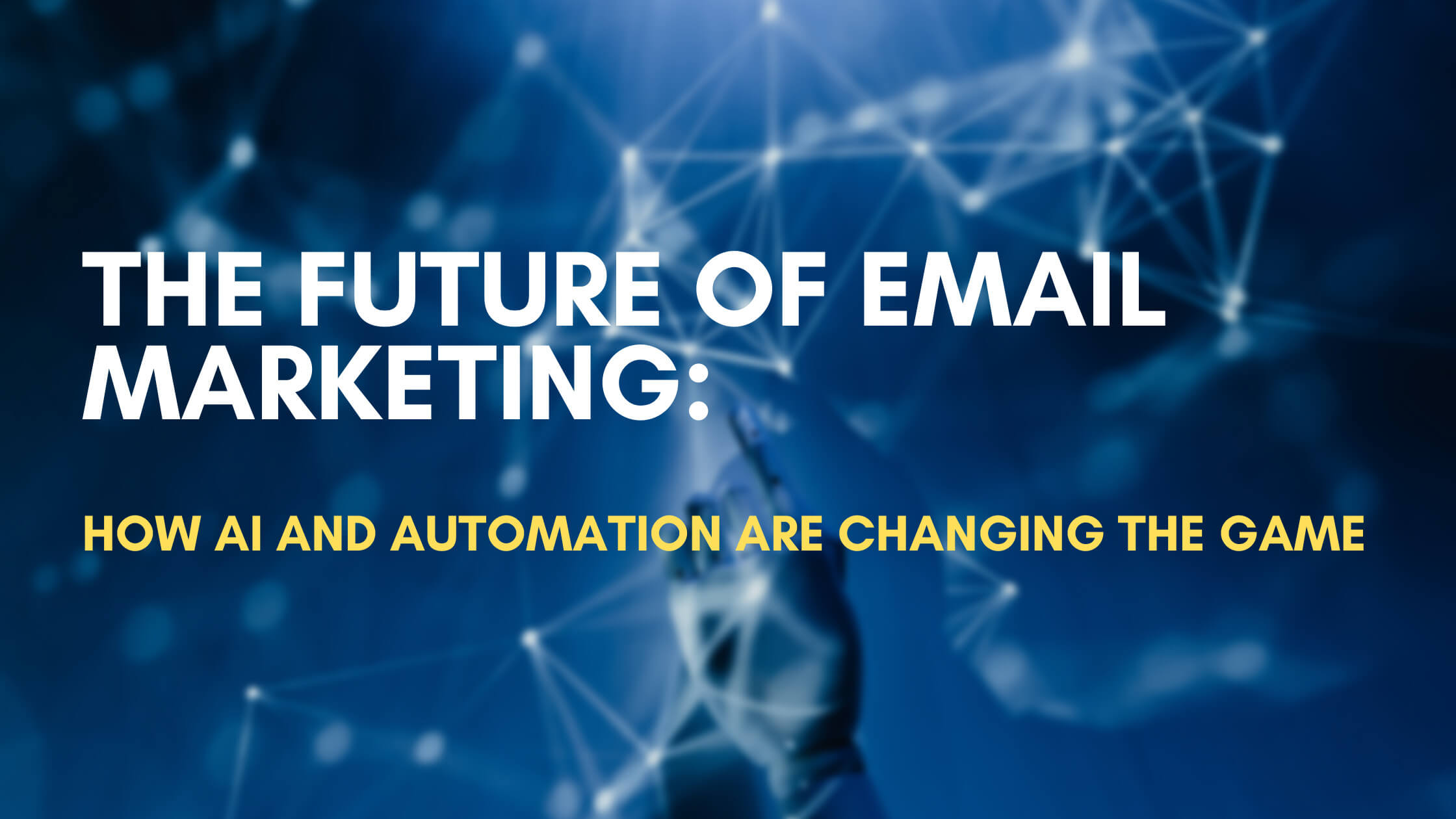 The Future of Email Marketing: How AI and Automation are Changing the Game
By
Myrtle Bautista
•
March 10, 2023
email marketing
Email marketing is one of the most powerful tools for connecting with customers and growing businesses. But it's no secret that it takes a lot of time to craft effective campaigns! This makes technological tools necessary to speed up and make the process more efficient.
Today, automation and artificial intelligence (AI) are increasingly attractive options for email marketing. AI-driven email marketing solutions can handle complex tasks, such as personalizing content, sending automated follow-up messages, and providing detailed analytics on click-through rates. Automation can also be used to set up triggers that send emails based on specific customer behaviors.
Both these technologies are changing how email marketing is done today, and businesses will benefit significantly once they get a better understanding of how these tools can be best used. Check out this list of some examples of how AI and automation are changing the future of email marketing:
Provide Detailed Insights
AI-driven email marketing solutions can provide detailed insights. These include insights into customer engagement and open rates, helping businesses to better target their messages. AI also analyzes customer data to identify patterns in user behavior. This helps marketers personalize emails in a way that resonates with customers.
In addition, automated email campaigns enable marketers to better segment audiences. Segmentation is based on criteria such as geographical location, purchase history, and more. Automation also helps marketers identify customers who are likely to respond positively to offers and discounts; this ensures that the right message is reaching the right people at the right time.
Optimize Content
AI-driven email marketing solutions can also be used to optimize content for campaigns. By using natural language processing (NLP), AI can identify words and phrases that perform best. AI-driven solutions can also suggest improvements for emails based on past performance, allowing marketers to craft more effective messages.
When your content is optimized, your business can get more out of its email campaigns and reach a larger number of customers. Automation also helps marketers stay on top of their campaigns, so they can respond to changes in customer behavior or market trends.
Save Time and Money
By relying on automation and AI-driven solutions, businesses can also save time and money when it comes to creating emails. Automation can take care of tedious tasks like segmenting customer lists, scheduling emails, and tracking performance. This leaves more time for businesses to focus on crafting more effective campaigns.
AI-driven solutions can be used to develop sophisticated strategies. Often, these strategies can generate better results with less effort. Automation also helps marketers test out different versions of the same email to determine which ones perform better.
Increase Efficiency
These technologies can help streamline and speed up the email marketing process. The faster speed allows marketers to focus their energies on more strategic tasks. For example, marketing teams can set up campaigns that send emails automatically based on specific customer triggers.
Automated processes also reduce the chances of errors occurring during the execution of campaigns. So, businesses can be sure that their campaigns are delivered correctly, and efficiently.
Build and Track Personalized Campaigns
AI and automation also make it easier to build personalized campaigns by sending emails based on customer data. Automated triggers can be used to send emails when customers meet specific criteria, such as making a purchase or visiting a page multiple times. This helps businesses engage with customers in more meaningful ways and increases the chances of a successful marketing campaign.
Plus, AI and automation can also help keep track of each campaign. This means businesses can track their progress and adjust their strategy in real-time to maximize success. For instance, businesses can track the performance of emails and adjust their content, timing, or subject lines accordingly. It can also track the number of email addresses that have been opened, which helps identify areas of improvement.
Reduce Business Costs
Finally, AI-driven and automated email marketing solutions can help businesses reduce costs by automating tasks that would otherwise require manual labor. Automation eliminates the need for manual data entry, which saves time and money. AI-driven solutions are also used to identify customers who are more likely to purchase, allowing businesses to focus their efforts on these customers and maximize the ROI of their email campaigns.
The Bottom Line
With automation and AI being integrated with email marketing campaigns, businesses are able to save time, money, and resources while optimizing campaigns to increase revenue. As these tools become more commonplace, email marketing is becoming an even more powerful tool for businesses to increase their ROI and boost customer engagement!
This is the future of email marketing: a combination of AI-driven insights and automation to create personalized campaigns that effectively engage customers. Businesses that are ahead of the game will be equipped with all the necessary tools to maximize their email marketing campaigns and achieve success.
Myrtle is a journalism major, a social media marketer and is now exploring freelance writing. She's fond of anything related to health and wellness, and when she's not writing, you'll find her doing long-distance cycling, ultramarathons, hiking, or in a local cafe enjoying a good cold brew.