In the past few months there have been a much of new features added to InboxReads (including an updated design). You may not have noticed though so here's a quick recap of all the new ways you can use InboxReads to boost your newsletter and work with others.
Manage Your Conversations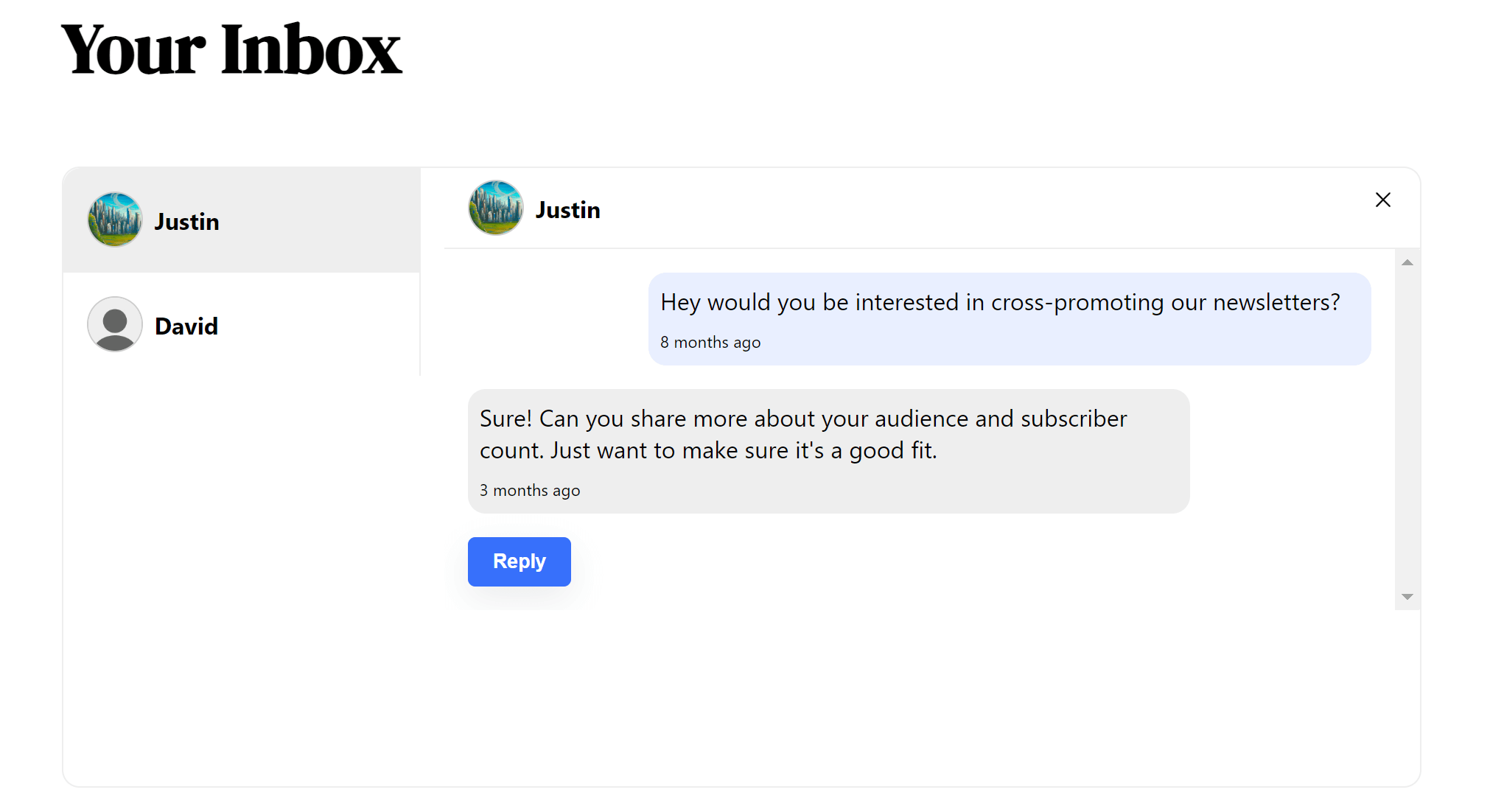 You can use InboxReads to contact newsletter creators for business partnerships and now you can easily manage those conversations within a new inbox feature. All your conversations are listed and you'll receive notifications whenever someone contacts you.
Compact List View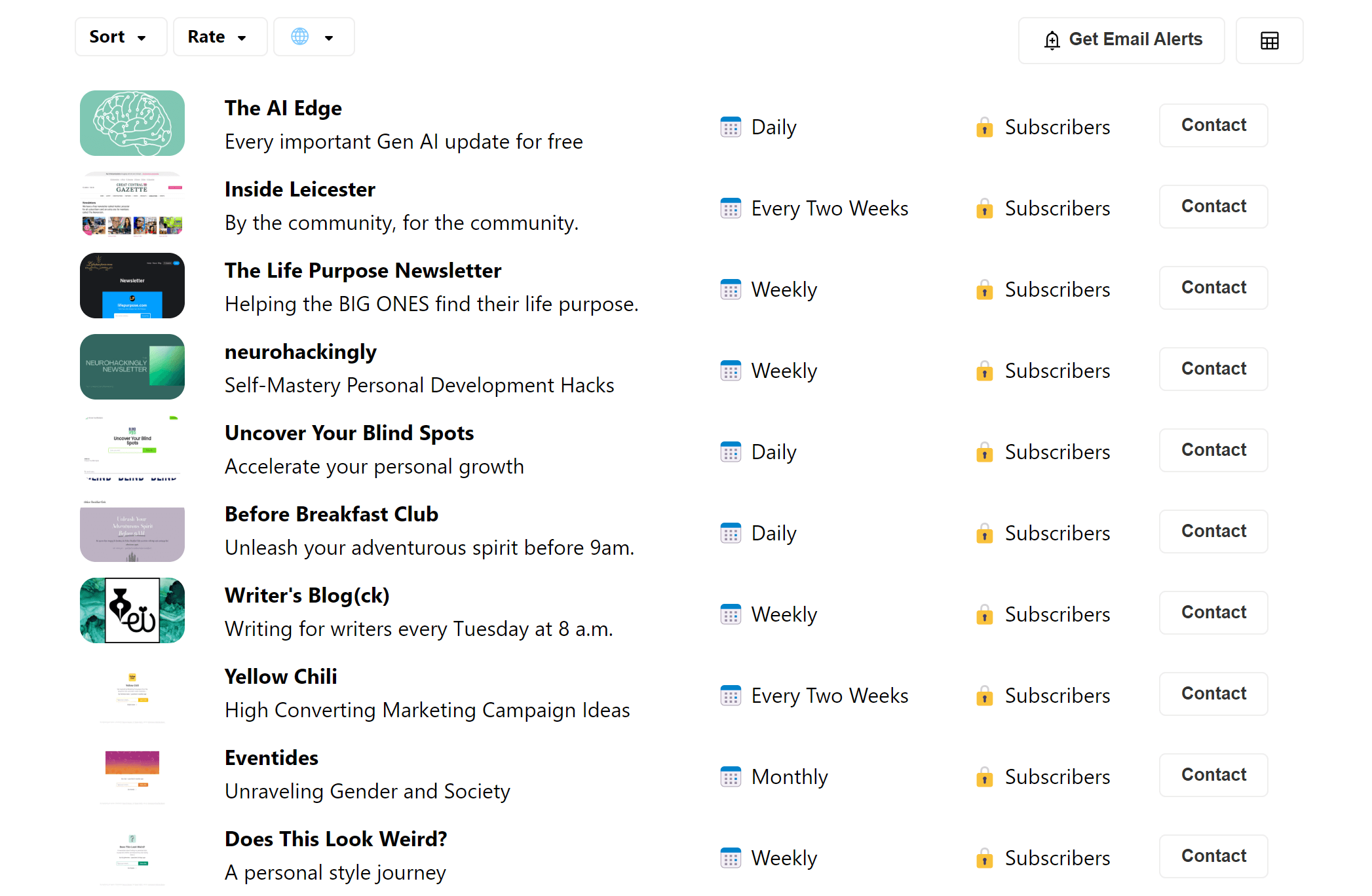 Scrolling through newsletters can take a long time and for more details you need to click into each newsletter's details page. Now there's a compact list view that makes it easy to quickly see a newsletter's basic info and contact the creator.
More Newsletter Data
With a Pro subscription you get access to more data on the newsletters listed on InboxReads. That's expanded now to include:
Topic Ranks

See where a newsletter ranks for every topic it's listed under. It could be #10 in tech newsletters but #1 in AI newsletters.

Issue Count

Get an estimate of how many issues a newsletter has published since it's been launched.

Newsletter Launch Date

See when a newsletter was first launched.
More Topic Stats
Also with InboxReads Pro you can find aggregated stats for newsletter topics like traffic and newsletter count. This now includes the average subscriber count for each topic.
That's All For Now
New features are constantly added to InboxReads, if there's anything you'd like to see let me know.