The astukari Newsletter
Essential Insights in a Small Package.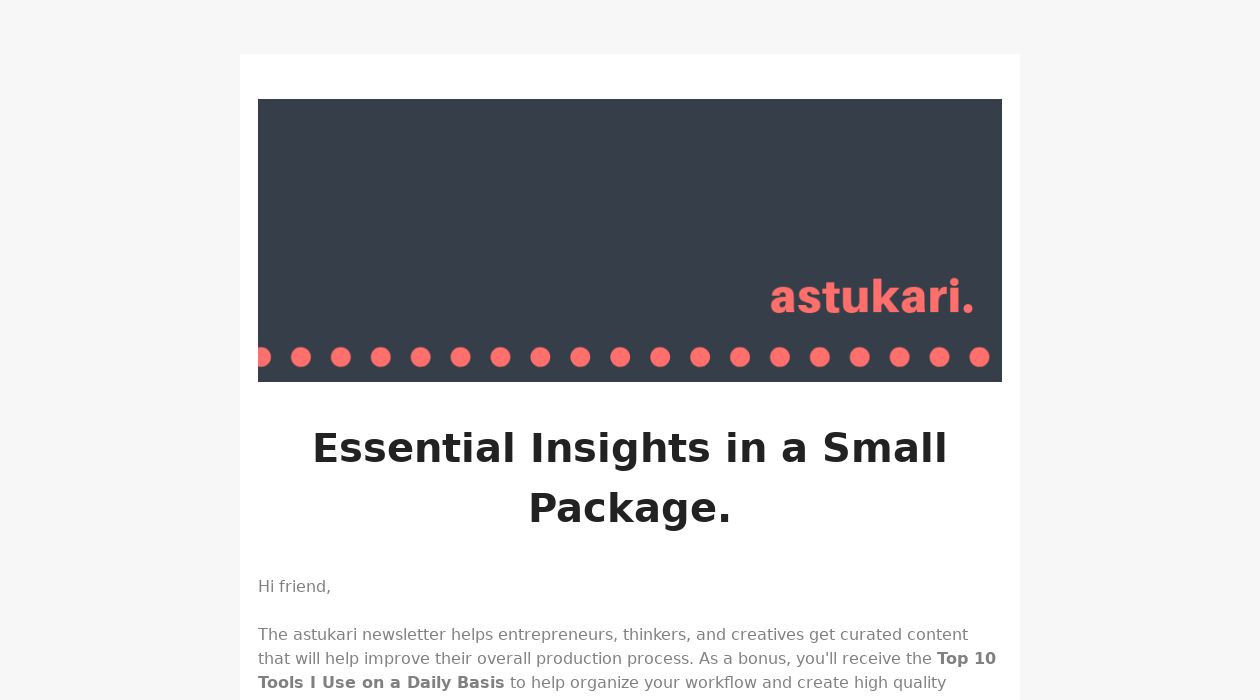 The astukari newsletter helps entrepreneurs, thinkers, and creatives get curated content that will help improve their overall production process. As a bonus, you'll receive the Top 10 Tools I Use on a Daily Basis to help organize your workflow and create high quality content.
Discussion